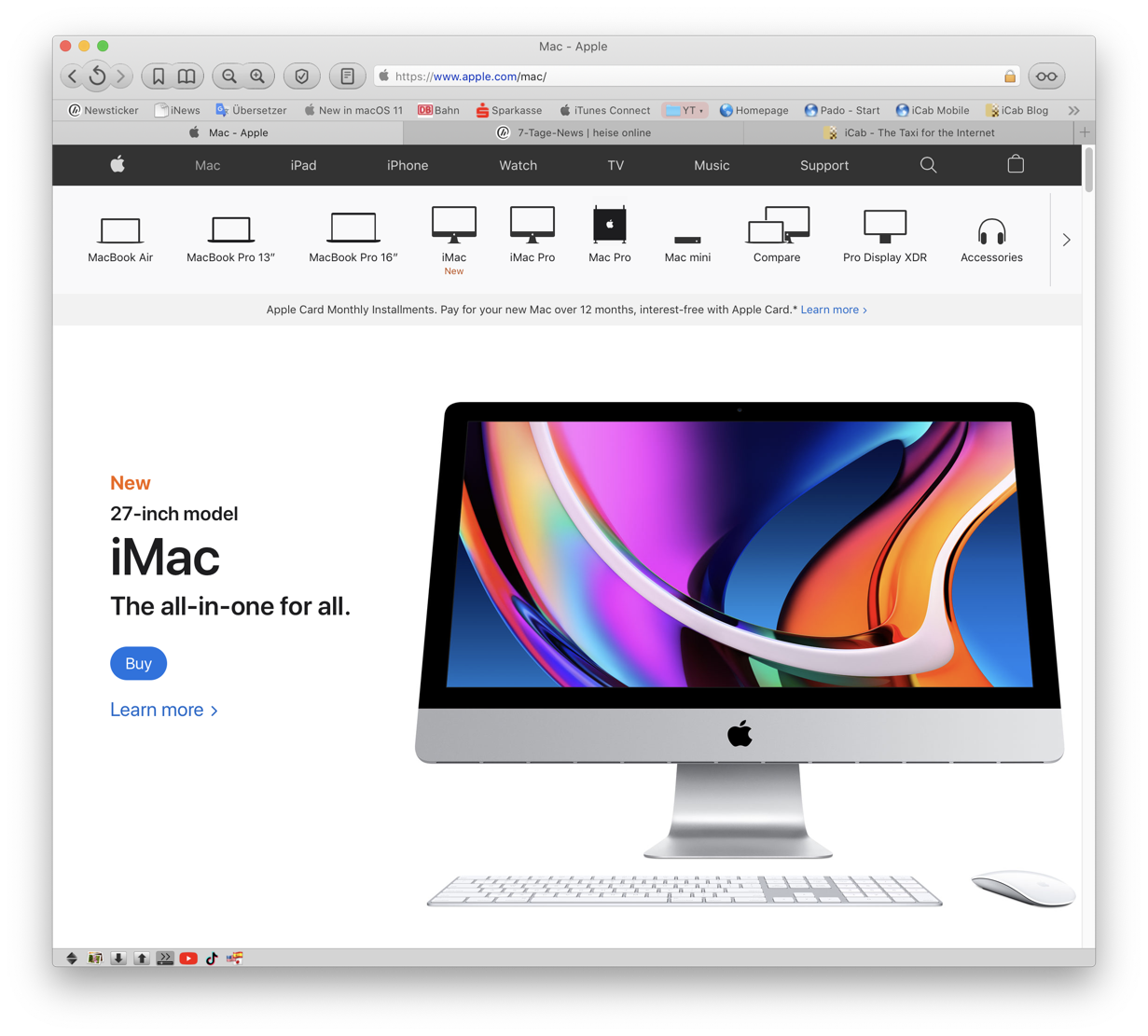 iCab - The Taxi for the Internet
iCab is an alternative web browser for the Apple Mac with numerous useful features not found in other browsers.
iCab is shareware and costs $10 / 10 EUR, but it can be also used for free with a small limitation.
Key features
Filtering advertising banners and much more
iCab can block undesirable content, like ads and pop-up windows. Also many settings can be automatically configured based on the URL of the page you're visiting, so you can have individual browser settings for different web site.
Kiosk mode
While in Kiosk mode, iCab will cover the whole screen and all other applications are blocked. The Kiosk mode is the ideal environment when the computer is accessing a public place (like fairs, exhibitions, hotels etc.) where users should be able to obtain information, yet prevent any external access to your system. Additionally, the access can be restricted to certain pages.
Download manager
Files and even whole web pages can be downloaded to access the content off-line at your convenience, without having to go online again.
Source code manager
iCab can display the source code of a page itself or open it in an Text Editor. iCab can automatically reload and re-display the entire page whenever the HTML code is saved in the editor. You can easily access all files which are used in the current page from a list, where the files are sorted by type (images, HTML code, CSS code, JavaScript code, etc)
Windows and tabs
At any time you can easily decide if a link or bookmark is opened in a new window or tab, in the background or foreground
And more
HTML pages can be stored in a compact ZIP-file, including all images of the page.
iCab can warn the user when visiting sites known for Malware or Phishing.
It is highly configurable.